These mid-size business jets offer a flight time of up to 5 hours with a range of about 2,800 nautical miles. We offer a variety of cost efficient aircraft to comfortably seat up to 9 passengers. The perfect jets for trips like New York to Miami. 
If you need a luxury jet that can operate out of smaller airports, this is it. It is built by Cessna. The XLS can also climb to its 45,000-foot cruise altitude in just 25 minutes, further adding to flight safety and ride comfort. Plus, there's enough cabin height to stand up in.
8 Passengers
2,100 nautical mile range
507 mph cruise speed
18 ft 5 in cabin length

Stretched out fuselage

Honeywell Primus 1000 Avionics

Pratt & Whitney PW545B engines.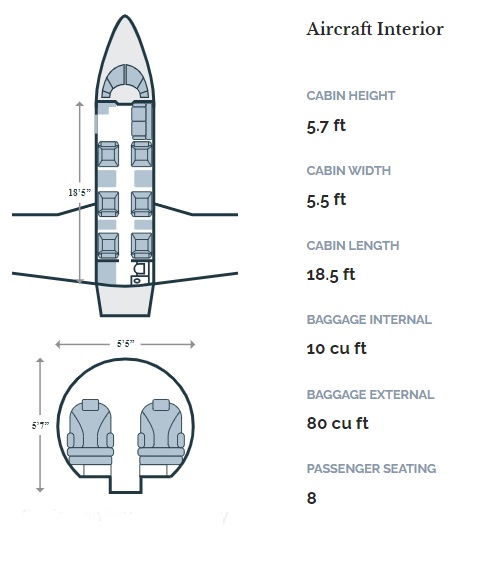 The Learjet 60 is built by Bombardier Aerospace Company. The Lear 60 can ascend to 43,000 feet in just 18.5 minutes at maximum weight. Called 'the office in the sky", due to all the amenities. The climb rate and ability to handle turbulent conditions make it a safe, reliable choice.
7+ Passengers
2,405 nautical mile range
466 mph cruise speed
17 ft 7 in cabin length
5 ft 7 in cabin height
Pratt and Whitney PW305A Turbofans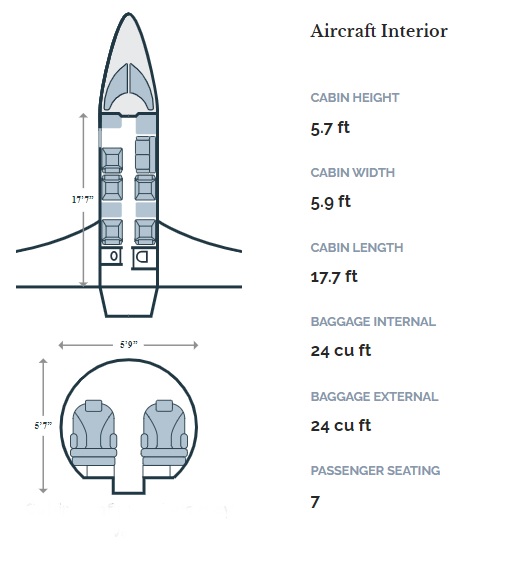 If you would like to discuss your requirements with one of our consultants, send us an email at: